AWARDS RECEIVED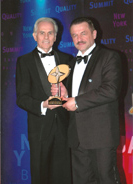 Ryszard Szmit, Owner of Ruroserw
, during participation of Quality Summit in New York organized by Business Initiative Directions of Madrid.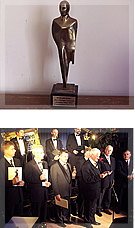 Welcome to
RUROSERW
Company Website
Production, Service and Trade Company
RUROSERW
, inż. Ryszard Szmit was established in 1989. The Company started its activity from services in shiprepairing industry. During several years of fruitful activity the Company has been developing and expanding its scope of production.
Today Ruroserw can offer a wide range of services: starting from shiprepairing, newbulidings up to prefabrication, fitting and mounting of steel construction for civil engineering. RUROSERW Company posses offices and workshops at its own premises in Gdansk at Marynarki Polskiej Street, just next to Port of Gdansk.
RUROSERW
Company has over 200 employees of various trades.
Thanks to high qualified staff, middle supervisory staff and good professional level of workers
RUROSERW
establishes a good relations with many polish as well as with foreign companies.
RUROSERW
cooperates with many
Polish and foreign shipowners, among them are:
- Polish Stemaship Company
- Polish Baltic Shipping Company
- Euroafrica Shipping Lines
- Unity Line
- Stena Line